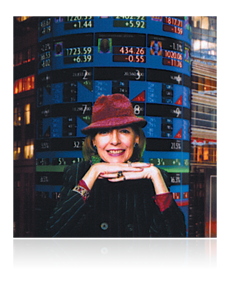 Starting from Carole Lynn Steiner's early adulthood, Mybyble is the compilation of her lifetime experience accumulating and developing information that is simple to use, direct, and easy to adapt to individual, everyday needs. These are many of the things that make Carole Lynn's life easier and that give the author control over what happens to her. There are even life-saving tips and financial tips! One will want to refer back to articles in Mybyble, many of which are so understandable that one says, "Why didn't I think of that?" Carole Lynn has put them all under one cover.
Carole Lynn has been a life coach to some, helping them recognize and change or improve habits and lifestyles. Regarding the health information, she has taught this to many people who say that they owe their improved lives to the author. After Carole Lynn graduated from New York University, she became associated with the fifth-largest medical center in the metropolitan New York area. Initially, she was involved in business and financial development and preparing the annual report as well as speaking engagements regarding the medical center's many divisions; however, the director of the medical center agreed with her suggestion that they should publish a health newsletter, and he tapped Carole Lynn to do it! This time it paid to volunteer! Thus, the author became the founder, writer, and editor of a very successful international, comprehensive health newsletter, which was published bimonthly, with each issue covering health, sex, exercise, and diet. It caught the eye of the president of the largest radio station in New York at that time, and Carole Lynn furnished the station with a broad range of health tips. That segued, in a short period of time, into health segments on a major television network news program.
Carole Lynn is accustomed to speaking in front of large audiences, including in person, on radio, and on television. She has given radio interviews as well as doing financial segments for Bloomberg Radio and has been interviewed on television and radio both domestically and internationally. Carole Lynn has also spoken to groups of up to 2,300 for a major international brokerage firm and for private industry.
While the international business world is Carole Lynn Steiner's occupational domain, health and better living are her private paramount concerns. Please refer to Mybyble in order to help improve your daily life as well as for health issues. It contains a comprehensive compendium of usable tips, including health, sex, exercise, diet, and finances. "Cough for Heart Flutters", "Urine Heals Paper Cuts", "Use a Small Hair Blower for Sniffles", "Digestion", "Food Combining for Good Digestion, Health, and Weight Loss", "Pet Nutrition", and "Plant/ Garden Care" will be tips that can be used throughout your life and shared with others, and you will hear what the author has heard so many times: "Wow! I don't believe it. You should write a book!" Carole Lynn wrote Mybyble as though she was the reader. Hence, there is a really meticulous index as well as multiple headings above each article regarding the subject matter. Being the face behind the cover is a serious undertaking.
Find just a few tips that make you happy, and you are rewarded forever. Some months from now, you will suddenly think, What was that article in Mybyble?, and you can take pleasure in the ease of quickly looking up what you need. Health and habits are a commitment. The extended lifespan creates heretofore unknown burdens with which one must deal. You can spend your days later in life commiserating over lost opportunities while running to doctors' offices for tests, shots, and prescriptions, OR you can gain confidence and take control of what you can do for yourself. Carole Lynn personally has been more than repaid (over these many years from her reading and research) with a healthier back, gums, circulation, and total health, a confidence in the knowledge that she gains, and much more. The author believes that you can use Mybyble to your benefit in the same way.
Any great tip that lasts a lifetime allows the reader to reap a great reward—and Mybyble has many such tips all in one slender digest. Everything in Mybyble is an opening. These are life tips—things that you can use every day. They become second nature and make your life better. From Carole Lynn to you: "I wish you well."